What is Restoration?
Restoration is the process of returning a property to a "like new" condition. From fence repair to roof replacement, we can handle it all. We help our clients with all kinds of property losses (Fire, Wind, Hail, Flood). At Daybreak Restoration we strive to help ensure that you are fully compensated, and that we have restored your asset to better than its pre-event condition.
We are here to help
The hard thing about a disaster is that you can't plan for it, so when it strikes, it can seem overwhelming at first. But you don't have to face these disasters alone! We're here to help you put your property back together so you can get back to normal life as soon as possible.
I contacted them about a roof repair. Everyone I talked with was great. Excellent service. 48 hours from the time I picked up the phone to a completed job!!! Professional work at competitive pricing.
Damage Restoration Services
Storm Cleanup, Flood Cleanup, and Water Damage Restoration Services
Hail & Storm Damage
Neglect and Age
Water Damage
Flood Damage
Leaking Roof
Mold Testing
Emergency Plumbing
But what will insurance cover?
And how can we simplify this?
We are uniquely prepared to help you with a loss from the very beginning. We employ ex-insurance loss specialists to help work directly with your insurance company to ensure that your claim accurately reflects the damage to your asset. We have traditionally focused on wind, hail and flood claims. We have years of experience working with insurance companies and consultants to ensure our clients claims are handled correctly.
Remodeling and Renovations
Daybreak is proud to offer a vast array of services to our customers, serving your everyday handyman needs to complete renovation projects. We know how you feel when construction takes over your lives because we live it every day. From simple to exquisite we are committed to exceed your expectations in every facet of your home remodeling project with honest, excellent, customer service, and detailed, professional, craftsmanship.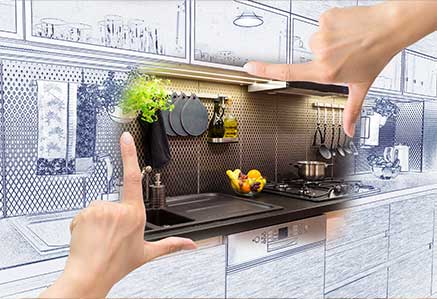 Did a storm just knock down your fence or take out some tree limbs?
Give us a call for a Free inspection and estimate.
OUR SERVICES INCLUDE…
Complete Interior & Exterior Renovations
Power washing and Soft Washing
Exterior Painting
Roofing
Carpentry Repairs
Patio and Deck Construction
Brick & Stucco Repairs
Junk and Trash Removal
Disaster Recovery and Remedy
Landscaping and Lighting
Insurance Loss Specialists (Large and Small Claims)
Latest News