Real Estate Agent Concierge Services
Home Inspection Punch List
When a home is being sold it needs to be inspected by a professional home inspector. Most of the time the inspector will have a list of items that need to be addressed before the property can be sold. Time is of the essence and it is important to get the work done quickly and correctly.  By tackling your home inspection punch list, you can sail through the selling process with ease. We work closely with our real estate partners to make sure this happens.  If you are a real estate agent in North Texas we would love to have the opportunity to work with you.  Call us today at 972-845-4562 for a worry-free, start-to-finish restoration experience that will have your property looking brand new before you know it. Daybreak provides full-service, one-stop-shop solutions for your home service needs.  Give us your home inspection punch list and we will take care of the rest.
Improve Your Curb Appeal
Adding curb appeal to your house not only makes it easier to sell, but it also gives your house that nice and finished look in which you can take pride in. Landscaping, lighting, and cleaning the exterior of your house are some of the best and most cost effective ways to improve the curb appeal and increase your home's value.
Lawn maintenance
Lighting
Painting
Power Wash
Fence Tune Up
Gutter Repair
Window Cleaning
Looking For a Real Estate Expert?
We can connect you with the best real estate agents in north Texas!
Finding the right real estate agent to sell your home can be a very difficult task. With thousands of agents to choose from, it can be a struggle to find the best fit for your situation. We work with some of the most qualified real estate agents in the area. Contact us today and we will recommend one for you.
Roof Inspection & Repair
We got our start in the roofing industry and are roofing experts in North Texas. Our expertise includes shingle roofs (high and low pitch), flat roofs (TPO, Modified), and metal roofs. Our teams are also highly qualified in carpentry and can help resolve your rotten wood, fascia, or soffit issues at the time we are replacing the roofs. If you are buying or selling a property, don't get caught by surprise, get your roof inspected by a qualified roofing expert.
Remodeling and Renovations
Daybreak is proud to offer a vast array of services to our customers, serving your everyday handyman needs to complete renovation projects. We know how you feel when construction takes over your lives because we live it every day. From simple to exquisite we are committed to exceed your expectations in every facet of your home remodeling project with honest, excellent, customer service, and detailed, professional, craftsmanship.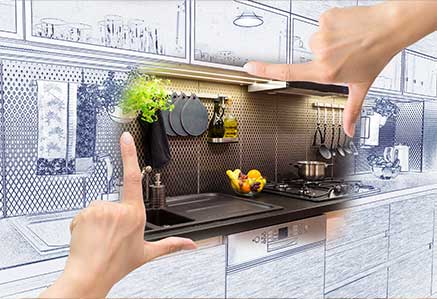 Make your house stand out from the street. Get it ready to sell or just make it something you can be proud of.
OUR SERVICES INCLUDE…
Complete Interior & Exterior Renovations
Power washing and Soft Washing
Exterior Painting
Roofing
Carpentry Repairs
Patio and Deck Construction
Brick & Stucco Repairs
Junk and Trash Removal
Disaster Recovery and Remedy
Landscaping and Lighting
Insurance Loss Specialists (Large and Small Claims)
Latest News